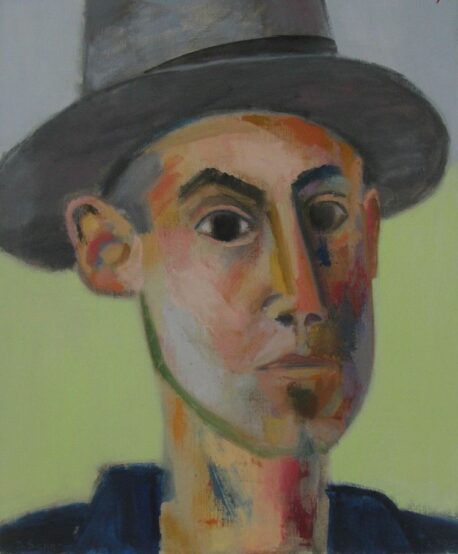 Born in 1956 in Chicago, Dan Scher entered the School of Fine Arts at Washington University in St. Louis in 1975. Graduated in 1979, he traveled 9 months across Greece, Israel, and North Africa where he painted landscapes.
In 1981, he moved to New York to attend Parsons School of Design. Graduating in 1983, he remained living in New York.
In 1985, he created a series of sculptures made of found objects.
In 1990, he began a series of paintings inspired by urban life. This series entitled « City Painting » is an intrinsic part of its current activity.
In 1995, in collaboration with Ansonia Pharmacy (in Greenwich Village), he created a gallery called « The Ansonia Window Show », an alternative space exhibiting painting, sculpture, and photography.
In 1997, he began teaching drawing at the Cooper Union School of Engineering and Architecture.
From 1999 to 2002, he traveled to Greece where he stayed for 2 months each voyage painting landscapes.
He left the United States for Switzerland in 2002 and set up his studio in Montreux, later moving it to Lausanne. He currently lives and Works in Lausanne.
He has been a member of Visarte since 2007.