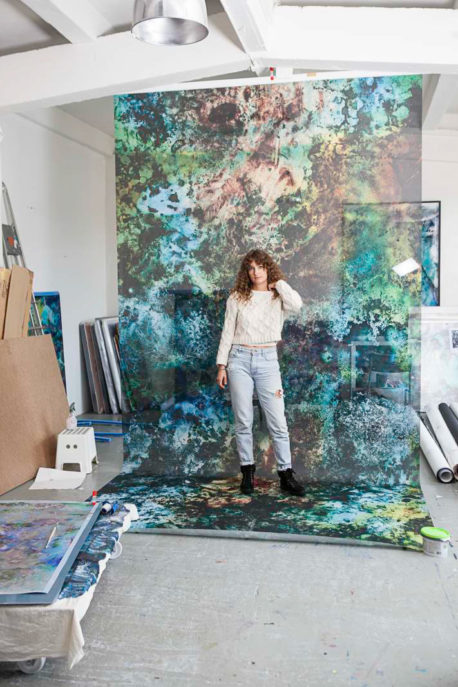 Maya Rochat — Biography
Maya Rochat is a visual artist working in the fields of photography, painting, video, performance and installation.
Maya Rochat has developed a strong reputation as an experimental emerging Swiss artist, exhibiting in Switzerland and internationally, including her participation in the tate Modern exhibition 'the Shape of Light: 100 years of Photography and abstract art' (2018).
her works are presented in diverse institutions of great significance such as tate Modern, cité Internationale des arts de Paris, Palais de tokyo, Kunsthaus Langenthal, centre d'art contemporain Genève, Musée des abattoirs de toulouse, FotoMUSEUM Winterthur.
Maya Rochat is a laureate of the prix Mobilière 2019, the Fondation Leenaards Grant 2018 and the abraham hermanjat Grant 2017. She was granted with the Pro helvetia "Prix de la révèle photographique » and benefited from the support of Pro helvetia "Promotion des livres de photographie".
Maya Rochat published various artists books such as "LIVING IN A PAINTING" (2019) by La Mobilière & ciao Press, "a ROCK IS A RIVER" (2017) by Self Pub- lish, Be happy, "Crystal Clear" (2015) by Editions Patrick Frey and "A Plastic Tool" (2014) and "Vote for me" (2012) by Meta/Books.
Maya Rochat's works is regularly published by international press, such as Le temps, Friday magazine, 24 heures, Tagesanzeiger, aperture, the Plantation Journal, FOAM magazine, yEt magazine, Le Phare centre culturel Suisse, Unseen Magazine…